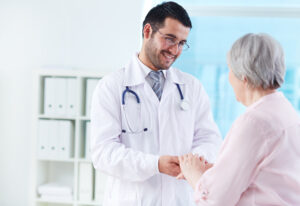 No matter what age you are, saving money on prescription drugs can become a huge priority when the worst happens. This becomes more important the older we get. When you don't qualify for Medicare programs like the Medicare Savings Program or Extra Help, it can be frustrating to find out what other options are out there. We have compiled a list of our favorite ways to save on prescription drugs. Some of these tips will only be available to those on Medicare, but most can be used by those of any age. We hope you can find a few to try!
1. Free Discount Cards
There are many free discount cards available that can help you save hundreds on your prescriptions. Most of these you would use in place of your health insurance card if you have one. You do not have to have other insurance in order to use these discount cards.
Needy Meds
SGRX Saving Card

Reach out to us and we can send you a card in the mail at no cost you

GoodRx (No longer accepted at Kroger)
Rx Assist
PatientHelpNetwork.org
2. Sign Up for Home Delivery
Most Medicare prescription drug plans and Medicare Advantage plans offer home delivery at preferred pricing. Often these drugs are delivered free to your home and come in regular intervals to ensure you don't run out of your medication.
3. Make Sure You are Using a Preferred Pharmacy for Your Plan
If you are on a Medicare prescription drug plan or Medicare Advantage plan, check your plan website or call the number on the back of your card to find out the "preferred" pharmacies for your plan. Making a change to a pharmacy down the road could give you savings of over 50%. This can also be the case for some under 65 health plans, so it is worth the call.
4. Drug Manufacturer Discounts
Many drug manufacturers offer significant discounts for their products. Some of these programs may be income based, but it is worth looking to see if you qualify. Try searching your drug name with "savings card", "discount program" or "manufacturer coupon" to find programs for your prescription.
5. Change Your Plan
If you are having trouble with your plan not covering a particular drug or charging too much, it might be time to make a change. Drug prices can vary widely from plan to plan (sometimes $1,000s) and plans change every year. The best time to make a change is during the Annual Enrollment Period which is from October 15 to December 7 each year. During this period, you can make changes to Medicare Advantage or stand-alone Medicare Prescription Drug Plans. It is recommended that you shop your drug plan or Medicare Advantage plan once a year.
6. Go Generic
Be sure to tell your doctor that you prefer generic versions of your medication. While it might not always be an option for every medication, generics can cost 30-80% less with the exact same active ingredient.
7. Ask Your Doctor if Your Medication is Still Necessary
NOTE: Never stop taking or change your medications without first consulting your doctor.
It is always good to know why you are taking any medication. I know many clients that have long lists of medications and don't know why they are taking each one. Be sure to review your medication list with your doctor often to ensure that each medication you are taking is necessary and still working for you.
8. Not For Profit Clinics
Many localities have non-profit pharmacies that offer low-cost prescriptions for those with limited income and resources. In the Murfreesboro/Nashville area, we have Hope Clinic & Pharmacy at (615) 893-8532 and Dispensary of Hope (income based) at (615) 736-5075
9. Ask for Free Samples From Your Doctor
Doctors will often have full-size samples to hand out to their patients, especially for brand-name drugs. It never hurts to ask!
If you have any questions about any of these tips, feel free to reach out to us anytime. We are happy to help! Give us a call at 615-919-1009 or contact us here.