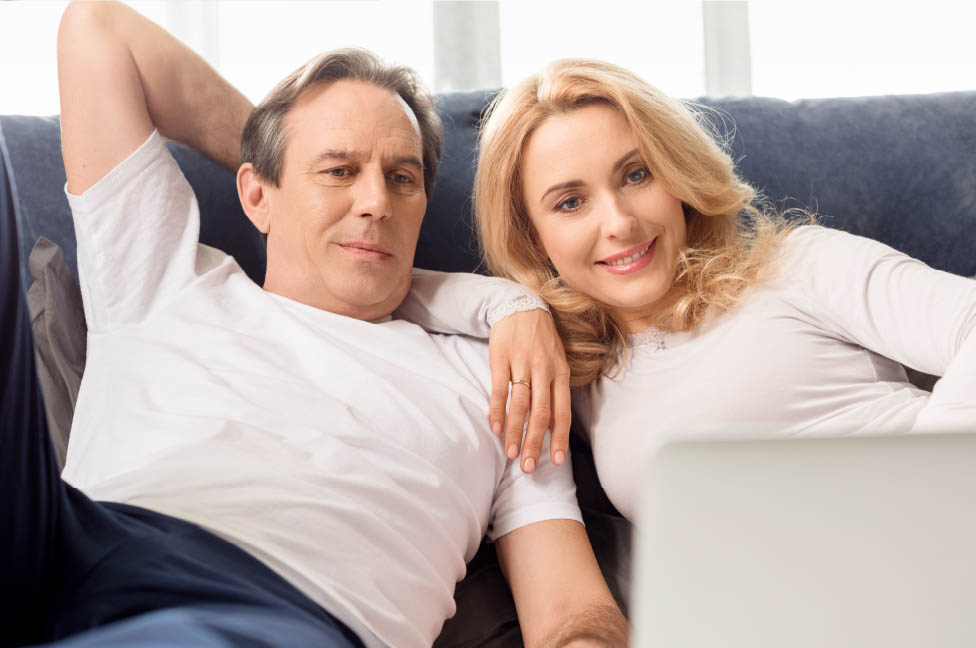 Outside of employer insurance coverage, there are 3 different types of health insurance coverage – marketplace health insurance, short-term private insurance, and long-term private insurance. Here at Acuity Health Advisors, we can help you with the first two types.
Marketplace Health Insurance
The Affordable Care Act established Healthcare.gov, which provides those without employer-sponsored health insurance options affordable health insurance. Depending on your household income, you may be able to qualify for a subsidy that will help lower the monthly cost of your plan. Our agents are qualified to help you explore and enroll in marketplace plans. We are happy to guide you through the process. If you prefer to shop on your own, you can do so here 24 hours a day.
Short-Term Health Plans
For those that may not qualify for a subsidy on the marketplace, short-term health plans may be a good option. We have short-term health insurance plans with terms ranging from 1 month to 3 years. Some of these plans offer copays and wellness visits. The Short-term health plans we offer are underwritten which means certain health conditions may prevent you from qualifying.
Interested in a short-term health plan? Give us a call at 615-919-1009 or click here for a free no-obligation quote.
Frequently Asked Questions about Health Insurance
Can I Get Health Insurance if I Have a Pre-Existing Condition?
If you have a chronic condition or have experienced a recent serious health event, you will most likely need to purchase marketplace health insurance. Marketplace health insurance is considered "guaranteed issue" coverage, which means that you can enroll no matter your health status (as long you meet the other qualifications). Private insurance plans can deny you coverage if you have a pre-existing condition. 
Can I Get Marketplace Coverage if I Have Employer Coverage?
You can purchase a marketplace health plan if your employer offers health coverage, however, you cannot qualify for a tax credit unless the coverage is deemed "unfordable". Employer coverage is deemed unaffordable if the cost of coverage for just the employee is more than 9.61% of the annual household income. If coverage is deemed unaffordable, both the employee and dependents can qualify for a tax subsidy.
What is the Minimum Income to Qualify for the Affordable Care Act in 2022?
There are minimum income guidelines to qualify for tax credit subsidies on marketplace plans. Below are guidelines for 2022:
1 person household – $12,880
2 person household – $17,420
3 person household – $21,960
4 person household – $26,500
5 person household – $31,040
Each additional person – $4,540
Can I Go to Healthcare.gov to Buy Health Insurance on My Own?
You certainly can! However, it is highly advised that you use an agent in your enrollment process. Here are a few reasons why…
It costs you nothing. Plans are the exact same price whether you use an agent or purchase a plan on your own.
An agent can help you select a plan by looking up doctors and prescriptions.
An agent often has insight into networks and plans that is simply learned by experience. It is like getting the inside scoop!
Your agent can help you if you have issues or need to make changes to your plan in the future. You can call an agent instead of calling the 1-800 number for most problems. Since your agent works for you and not the insurance company, you have someone that always has your back.
Can I Buy Health Insurance and Use it Immediately?
In some cases, yes. If you fill out a Marketplace plan application by the last day of the month and all other qualifications (like a valid enrollment period) are met, your plan will start on the first day of the following month. For example, if you fill out an application and select a plan on 7/31, your coverage will start 8/1. If you fill out an application and select a plan on 8/1, your plan will start 9/1. The only time this is different is during the annual Open Enrollment Period. If you enroll between November 1 – November 30 and you don't qualify for a Special Enrollment Period, your plan will start January 1.
What is an EPO?
Currently, all Marketplace plans in Tennessee are EPOs or Exclusive Provider Organizations. These are different than HMOs or PPOs. An EPO offers a local network of doctors and hospitals. You are not usually covered if you visit an out-of-network doctor unless it is an emergency. EPOs usually have lower premiums than PPO plans.
How Does the Healthcare Tax Credit Work?
If you qualify for a premium tax credit, the government will directly pay the insurance company the amount you choose up to your maximum allowable tax credit. You will be responsible for the balance owed to the insurance company. For example, if you qualify for a $300 monthly tax credit and your total premium is $350 per month, you will pay the insurance company $50 per month.
You will receive a tax form 1095-A from the Marketplace each year. Your tax preparer will then reconcile the income you stated on your application to your actual income. If you made more money than you stated on your application, you may have to pay back a portion of your tax credit amount. If you made less than the amount stated on your application, you may qualify for an additional tax credit.
How Long Does It Take for An Agent to Complete my Marketplace Health Insurance Application?
If you have all the required information available, our agents can complete your application and enroll you in a plan in about 15 minutes.